October 31, 2017
Spero moves to Partners Pharmacy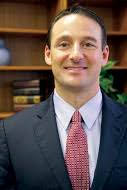 Anthony Spero
Anthony Spero, the president and CEO of Ascend Hospice, Home Health and Concierge Home Care, is the new chief operating officer at Partners Pharmacy.
Over 25 years he has managed skilled nursing and long-term care facilities, along with assisted living facilities and long-term acute care hospitals. Spero was a regional sales manager at Kindred Healthcare for four years and worked at Golden living for four years.
He completed his MBA and a master's at Suffolk University. He is a licensed nursing home administrator.
Partners Pharmacy is a long-term care pharmacy provider.