July 11, 2014
PDI appoints Treacy as EVP and President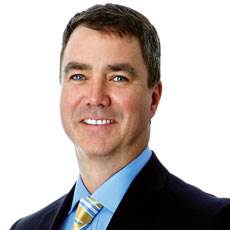 Patrick Treacy

Professional Disposables International, Inc., (PDI) has named Patrick Treacy as executive vice president of PDI and president of PDI Healthcare, the division supporting acute care, long-term care and other care facilities. Treacy leads the financial performance and strategy of PDI Healthcare, which is the company's largest division.

Before joining PDI, Treacy served as the global vice president and general manager of the Knee Reconstructive business unit at Stryker Orthopaedics, which is Stryker Corporation's largest division. At Stryker, he led his team of surgeons and scientists to develop an infection control strategy. Additionally, he held various leadership positions at Howmedica, Datascope and Stryker. He has 20 years of experience in the medtech industry.

Treacy earned a bachelor's degree in mechanical engineering from Villanova University and a master's degree in mechanical engineering from Lehigh University. He also attended advancement management programs at the Harvard Business School and the Wharton School of Business. In addition, he holds instrument and implant design patents in orthopaedic surgery.