January 24, 2017
Parks joins Ridgewood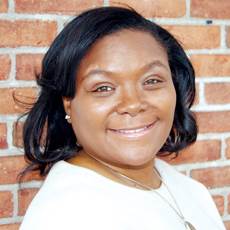 Afrika Parks
Afrika Parks, RN, MSN, LNHA, has joined Van Dyk Health Care's Ridgewood facility as its administrator.
She was previously the administrator of a 154-bed skilled nursing facility owned by CareOne Management, where she also worked as a director of quality assurance and clinical service specialist. Parks was the director of nursing services at Oradell Health Care Center in Oradell, NJ, for a year, and a director of nursing at Revera Inc. for two years.
Parks completed her RN degree at Felician College in New Jersey, her bachelor's at Kaplan University and her master's in nursing at Walden University.