August 19, 2014
LeadingAge adds Hermer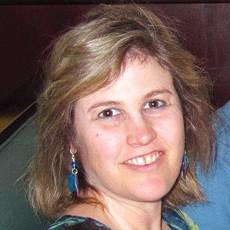 Linda Hermer
Linda Hermer, Ph.D., has been selected as a senior research associate at the LeadingAge Center for Applied Research (CFAR).
Hermer, who received her doctoral degree biological and cognitive psychology from Cornell University, will oversee research on long-term care and supportive services for older adults, with a focus on improving health outcomes and quality of life for those with low or fixed incomes.
She was previously a biostatistician at Shaw University's Institute for Health, Social and Community Research in North Carolina. She was an assistant professor at the University of Florida for seven years, and before that served as research assistant professor, Department of Physiology and Pharmacology at SUNY Health Science Center.
Hermer received her bachelor's degree in neurobiology and linguistics from Harvard College, and studied health policy and epidemiology as a Professional Student-Scholar at the George Washington University, where she was also named Chair Scholar in the Department of Health Policy.