April 21, 2016
Knestrick to lead AANP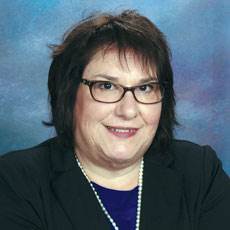 Joyce M. Knestrick, Ph.D.
Joyce M. Knestrick, PhD, CRNP, FAANP, was elected President-Elect of the American Association of Nurse Practitioners, the largest professional membership organization for nurse practitioners.
She will begin in June 2016 as president-elect before starting a two-year term as president in June 2017.
She works at The River Practice in Rices Landing, PA, and Wheeling Health Right in Wheeling, WV. She also is an associate professor of nursing and director of online education at Georgetown University School of Nursing and Health Studies. Knestrick spent six years working as a registered nurse.
In her career she has worked as an FNP at Cornerstone Care of Mt. Morris in Greene County and spent 12 years at Washington Hospital in Washington County doing compassionate care.
Knestrick completed an associate degree in nursing at Community College of Allegheny County and a bachelor in nursing from Wheeling Jesuit University. She finished her MSN at West Virginia University and a doctorate in nursing research at Duquesne University.
She lives in South Franklin Township with her husband. Her grown children are a physician, pharmacist and auditor, and she is a grandmother of two.