May 16, 2014
Graham begins at Lancaster Pollard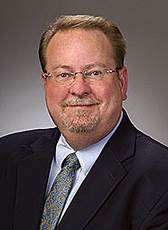 Stephen Graham
Lancaster Pollard has hired Stephen F. Graham as managing director of the firm's mergers and acquisitions services. Graham will lead a national effort to expand the firm's sell-side and buy-side services for seniors housing and care properties.
Prior to joining Lancaster Pollard, Graham was a vice president at Ventas/Nationwide Health Properties in Dallas, Texas, where he was one of four national investment officers. Before joining Ventas, he held senior investment roles with Nationwide Health Properties, Inc., GMAC ResCap and Comerica Bank. Graham also spent five years at Cathedral Rock Corporation as a principal.
Graham earned his bachelor's degree from Southern Methodist University. He also is a graduate of the Southwestern Graduate School of Banking at SMU, where he subsequently taught for several years. He also has taught real estate finance at Texas Christian University.