August 08, 2017
Gombrich named EVP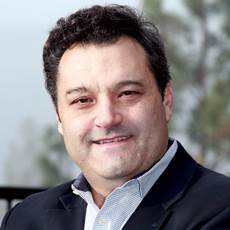 Eric Gombrich, On the Move, Cloudbreak Health
Eric Gombrich is the new executive vice president of partnerships at Cloudbreak Health, a telemedicine company based in Columbus, OH and Los Angeles. He will primarily be based in Los Angeles.
He was previously the Chief of Digital Partnerships at Providence St. Joseph Health, where he established and led sales and marketing for telehealth, formerly within the Digital Innovation Group.
Gombrich also has been the general manager of NexJ Health and the CEO at EMIS Inc. in Toronto. He was a regional manager at Carefx and was a vice president of sales and marketing at Molecular Diagnostics Inc.
Gombrich completed his bachelor's degree at the University of St. Thomas.
Cloudbreak Health provides more than 75,000 encounters per month at more than 700 hospitals and more than one million minutes of consultation each month.