May 10, 2016
Gattuso named PDII President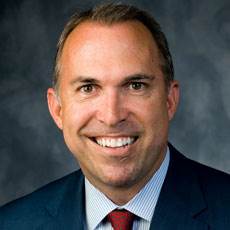 Matthew Gattuso
PDII has named Matthew Gattuso as its Executive Vice President, PDII & President, PDI Infection Prevention.
He was previously at Covidien (Medtronic), where he was ultimately the president of Global Health Systems. He was also the vice president and general manager for the Strategic Channel Solutions Division of Medtronic.
Gattuso also has been an East Zone Vice President at Kendall Healthcare, a product manager in the marketing department at Kendall Vascular Therapy and a region manager in the Northeast Region for Kendall Vascular. He also has been a marketing representative for Aetna.
He is a board member of the Association of periOperative Registered Nurses (AORN) Foundation, Health Industry Distributors Association Foundation, and Strategic Marketplace Initiatives.
He completed his bachelor's in marketing at University of Massachusetts. He also completed an intensive executive development program at Babson College.