November 23, 2015
Dementia is a thief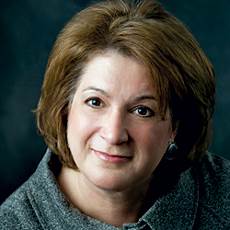 Frosini Rubertino
Dementia. It's the thief that comes in the night to steal memories and thoughts, bit by bit, from the minds of those we love and care about deeply. It gives no precedence to wealth, culture, stature, life accomplishments or contributions.
But we don't need to let the thief take it all away. We can still hold on tight to what matters most in their lives - humanity. We can say, "Sorry thief, you can't have humanity. It's ours. We own it." We can give this gift to anyone we want.
Those of us in long-term care are just a bunch of ordinary people who just happen to be honored with the extraordinary opportunity to preserve humanity for those who live where we work. We are powerful. We are chosen. While our elders with dementia symptoms may not be able to process the world around them as well as they used to, their hearts still ache for someone to care. They are not void of feelings. They can still feel love, affection, and kindness. Our mission is critical – create a life worth living with the humanity of a culture of caring.
As the holidays approach, our hearts will soon become filled with the joy and excitement of being together with our families and friends, sharing the laughter and the love, knowing we "belong." So, let us stop and think about our elders. How often do they have the opportunity to experience those warm feelings that tug at the heartstrings or are we going to let the thief in the night take that away too?
I propose we all begin to practice the "Carmelina 10-5-2 Rule." It doesn't matter what role you play at the care center. It's a simple approach that can relate to every single elder as you pass them in the hall. At 10 feet make eye contact, at five feet smile, at two feet respond with kind words (a simple "good morning" will do).
When simple kind words are paired with eye contact and a smile it fosters validation and shows you truly care. It doesn't cost us anything. Not money, not time, and not effort. Anyone can give it - corporate staff, front line staff, administrative staff, visitors, vendors, and more. It is free to give and in the process we will fall in love all over again with the rewarding opportunity we have been given.
While we are a powerful bunch, but our effort to change the culture of aging doesn't have to be big and complicated. Even the most simplistic effort can result in a powerful change. So lets the spirit of the holidays tug at our heartstrings and begin this practice now. Make it a habit all year long. Let it become part of our culture.
The better staff feels about the difference they make, the more staff satisfaction we have. The more staff satisfaction we have, the more chance quality of life will improve for our elders. And there it is. It's a beginning that is powered by the start of the holiday season.
Let us be remembered in history for our advocation, not our vocation. Hold on tight to humanity. Don't let the thief take it away.
Frosini Rubertino, RN, BSN, is the founder of TrainingInMotion.org. She can be reached here.