November 20, 2008
Need financing? Don't forget about HUD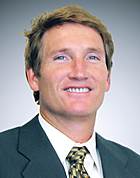 T. Brian Pollard

Seniors housing and care providers who have been averse to using government financing should reconsider the revamped Department of Housing and Urban Development. HUD has completely overhauled the processing of its Section 232/223(f) mortgage insurance program, eliminating two universally recognized shortcomings, underwriting consistency and long processing times, that historically have turned off many potential borrowers.

Providers now can access the unbeatable HUD-insured interest rates and terms in a time frame and process more consistent with conventional funding sources. The program can be used to purchase or refinance skilled nursing, intermediate care, assisted living, and board and care facilities. Similar changes are expected to be rolled out by Dec. 1 for the Section 232 program for new construction or substantial rehabilitation of eligible properties.

The modifications could not have come at a better time. With the credit market's current aversion to risk, as evidenced by more conservative underwriting standards and widening health care credit spreads, the spectrum of long-term borrowing options has narrowed.

HUD's goal is to become the recognized leader in financing long-term care properties, and the new program processing, known as "LEAN," required a total revamping of the mindset, underwriting, and application processing by HUD personnel. In my 20 years of involvement in HUD programs, I have never seen such preparedness, thoughtfulness, or commitment by HUD to meet this objective. I am confident that these changes will open up HUD financing as a valuable option for borrowers who were formerly averse to working with the government.

Key benefits of the new "LEAN" processing:

* Processing time has been reduced from 200 to 15 days. HUD moved processing out of local HUD Field Offices to a team of trained health care underwriters who serve as a single point of contact and perform the majority of application review, making processing time comparable to traditional financing methods.

* Due diligence procedures are similar to those of traditional methods of finance. For example, market appraisals now must support facility valuation, rather than the former convoluted HUD valuation technique.

* Program administrators understand long-term care: The 232 program has been moved from HUD's Office of Multifamily Housing to the Office of Insured Healthcare Facilities (OIHCF). This office spearheaded the creation of the "LEAN" program and operates the highly successful 242 hospital loan program. It is primarily staffed by individuals with direct private-sector health care exposure who better understand the characteristics unique to the long-term care sector, are modernizing the program to meet the needs of today's providers, and are pursuing future program changes to meet the dynamic nature of this industry.

A key requirement of the LEAN program and a critical element in achieving the reduced processing time is the "lender's narrative" that anchors the application. This narrative must be completed by a HUD-approved lender and is a comprehensive credit assessment of the borrower, putting additional emphasis on the need to work with a lender that understands and can articulate healthcare strengths and goals.

The 232/223(f) program retains its many favorable features, such as:
* High leverage: Up to 85% of property value
* Long terms with matching amortization: Up to 35 years
* Low interest rates
* No personal guarantees: All loans are non-recourse
* Prepayment Flexibility: Prepayment provisions can be negotiated

We are already seeing a tremendous amount of interest in this program, from both small and large multifacility providers, and expect to see volumes double or triple if HUD is able to consistently apply its program objectives.

T. Brian Pollard is CEO of Lancaster Pollard Mortgage Company, a provider of capital finance options to senior living providers nationwide. He can be reached at (614) 224-8800.