August 31, 2010
Matching demand to needs will bring LTC facility success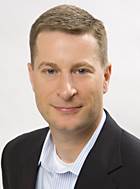 Brian S. Beckwith

Long-term-care facilities are one of the few economic bright spots for real estate investors. The fundamentals of the long-term care market — including the growing population of elderly people, a broader continuum of care and the need to better manage healthcare costs — will continue to positively impact this segment through the next several decades.

To be sure, demographics are favorable. By 2030, there will be twice as many people age 65 or older as there were in 2000 — a total of 71 million. According to the U.S. Census Bureau, in just 20 years, nearly one in five Americans will be 80 or older.

Owners and operators who can map market demand to their facilities will be well-positioned to capitalize on these opportunities. Combining a strategic product mix with the level of service and facility quality that matches a particular market are the hallmarks of a successful owner and operator.

Many in the industry are looking to renovate or expand their existing facilities, or they are exploring the idea of developing new facilities. To flourish, however, they need to understand both their local market and industry trends.

When evaluating the local market, the primary demand drivers are the percentage of the community's residents age 65 and older, as well as local trends in penetration. Those demand factors, in combination with local residents' income levels and their ability to pay, are the key determinants of the profitability of a new or expanded facility.

Owners and operators should also be attuned to national industry trends such as the increasing number of facilities offering a wider spectrum of services from skilled nursing and assisted living to dementia care. This shift toward a more flexible model has been successful in many markets. Finally, for government-reimbursed residents and facilities, an owner/operator must be acutely aware of state and federal budgets and reimbursement trends.

To be successful in this environment, owners and operators of skilled nursing, assisted living and other LTC facilities must master the supply-demand equation, understanding their customers and the competitive landscape.

Know your marketplace

In a recent survey of a broad range of healthcare executives, 19% said they expected to see the most growth in assisted living/skilled nursing. That was second only to healthcare information technology, according to GE Capital, Healthcare Financial Services, which administered the survey.

To help them map out their growth strategies, owners and operators need to conduct a thorough market analysis. This "deep dive" should take into account the age, income level and household size of potential residents, as well as whether they will self-pay or rely on Medicare/Medicaid and the availability of personal savings or family support.

When it comes to estimating net worth, real estate values come into play. If people can't sell their homes, they are much less likely to move to assisted living facilities. The recent impact of the lack of liquidity in the residential real estate market has been much higher than previously experienced by the industry.

Knowing the competition both locally and regionally, including services offered, rates charged and atmosphere — whether upscale or modest — is also essential.

By understanding all these variables, owners and operators can identify gaps in the marketplace and introduce new products and services as necessary. Furthermore, by developing a complete understanding of their resident mix and how it's likely to evolve, they not only capitalize on unmet needs but also hedge against changing market forces.

While the overall prospects for long-term care facilities are positive, there is also uncertainty due to evolving federal legislation. Medicare and Medicaid reimbursement will continue to face pressure as budgetary concerns persist at the state and federal level. The impact of the federal healthcare overhaul is also still evolving.

More than a third (37%) of executives surveyed said healthcare reform "keeps them up at night," followed by 26% who are anxious about Medicare/Medicaid reimbursements, according to the GE survey.

More supply, lower occupancy

Owners and operators must also delve into the supply side of the long-term care business. From the first quarter of 2008 to the first quarter of 2010, construction of senior housing declined by about 50%, from 159 properties with 20,601 units to 78 properties with 8,897 units. The drop in construction starts was even more extreme, with a 73.6% decline over the same period, according to the National Investment Center for the Seniors Housing and Care Industry (NIC).

Balancing out that picture, however, is the fact that some facilities that began construction in 2007 or 2008 are just now opening for business and occupancy has dipped overall.

A critical element of the supply-demand equation is what types of facilities are gaining and losing residents. Assisted living and combined assisted living (assisted living facilities that include independent living, memory care or nursing care) have seen smaller declines.

Those findings indicate where the market is going. Facilities and communities that provide a continuum of services appear to be gaining market share.

Maintaining continuity with a care continuum

This model enables companies to expand their existing offerings and move into new areas, flexing their facilities and services to meet changing needs and market demands. By serving a broader market and retaining residents, they can significantly boost both occupancy and revenue.

The trend makes sense as longer life spans are often accompanied by more complex medical, physical and social needs. Communities that offer multiple levels of services literally allow people to "age in place" — or at least on the same campus.

For example, spouses with different needs can stay connected, friendships can be maintained and adult children and other relatives can visit parents at the same location. It also helps bridge the gulf between levels of care, making the transition less difficult.

The author is Senior Managing Director at GE Capital, Healthcare Financial Services in Chicago.