June 09, 2016
Culture Change: A tag-line for yesterday's LTC improvements?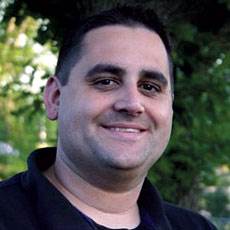 Joe DiMinico
I am certain many recognize the term "culture change" from a myriad of resources available within the long-term care professional community. This phrase is often used to identify fixed standards of living in nursing homes all around America. I have attended many conferences and met numerous individuals who proudly state that their community supports culture change because their kitchens serve breakfast all day, or because some sort of small fowl inside a wire cage lives in their community.
Culture change is touted by the veterans of our industry who fought hard to eliminate draconian practices such as restraining elders in wheelchairs by chemical or physical means. Truly, there is much we owe to this generation of caregivers who could not be silent about the way their parents and grandparents were being treated in care facilities all around the nation. Their revolution brought about legislation like the Nursing Home Reform Act of 1987, part of the Omnibus Budget Reconciliation Act signed in to law by President Ronald Reagan. Because of their advocacy this regulation established the Resident's Bill of Rights and created uniform improvements to the standard of living in American nursing homes.
Many in our profession tout these improvements as evidence of a changed culture in long-term care, and they certainly should be proud of the progress made. However, when I hear speakers at national conventions talking about those early changes to long-term care culture, I imagine Bruce Springsteen singing "Glory Days," a song that describes how people sit around talking about their best days being behind them. How am I going to use the history of culture change to motivate the millennials in my place of business? Outside of one distant memory of my church group marching wide-eyed down the narrow hallway of a Midwestern nursing home on our way to visit a dear parishioner who happened to live in the urine-scented and white-washed facility, I cannot recall what nursing care looked like in the 1980s. Neither can most of my current team.
Generation X-ers and millennials accept the fact that these minimal care standards should be in place in the same way that we accept seat belts in automobiles. We don't know a world without these established best practices. Our generations were raised on participation trophies and "everyone wins" mentalities that make it hard for us to decipher between goodness and greatness, although we want to be extraordinary difference-makers in the noble profession of elder care.
For this reason, we must seek out our own revolution in elder care and build upon the foundation of the person–centered principles that were given to us. We must advocate for the caregivers of yesterday to become the care-partners of tomorrow. We must talk less about changing the culture and more about enhancing the lives of our elderly friends. We must seek opportunities to do the spontaneous, to damn the nay-sayers, and make long-term care living something our parents would be proud to participate in.
We need to use today's technology to inspire our younger generation of team members to create new ways of doing long-term care. Maybe we need to even do away with the phrase "long term care" and replace it with something more appealing? Can we introduce video game technology to create virtual reality training modules for new team member orientation? Is it outside reason to begin to interface with communities around the world to learn new cultures and languages even at 80 years old? Will we be able to embrace the baby boomers who were hippies, with their embracing of sexuality, independence, and non-conformity?
The culture has changed. Long-term care is not what it used to be, and certainly not what it will be. Our profession needs visionaries to sustain growth and build upon the successes of yesteryear. Take time to get to know the Millennials in your organization, and ask them what they see the future holds. You might be surprised about what brilliant idea is under that man-bun. Let's Snapchat about it later.
Joe DiMinico, RN, is the Director of Cottage Services at Hillcrest Country Estates in Papillion, NE.