February 06, 2017
Avoid lawsuits and protect licenses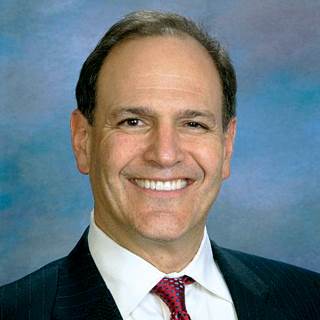 David Barmak, Esq.
Document, document, document! Those words echo through the halls in a myriad of places − from the firing of an employee for cause, to substantiating or absolving an accusation of abuse or wrongful act. From the highest positioned Director of Nursing to the certified nursing assistant doing individual care-giving, documentation can not only protect your license or certification. Documentation can keep you out of jail.
State nursing licensing boards provide oversight and hold the power to issue and to revoke a nurse's license. These boards can be called upon to initiate an investigation involving a licensed nurse through a number of ways and events. Civil litigation (successful or not) by a resident's family may be reported to a professional licensing board. All criminal prosecutions are required to be reported to professional licensing boards. It does not matter if there was a verdict or a settlement. Other federal or state agencies may report events to professional licensing boards, as well. Complaints may come from residents and families, and even adverse media publicity.
Just as you wouldn't fail to protect your home and family by locking the doors and keeping the keys in a safe place, documentation is the key to protecting your license. It is all that tangibly remains to show what happened today, yesterday, or three plus years ago. In a litigious world, your license often hinges on the documentation created by you and/or other staff. Too often documentation gets pushed aside and considered to be of secondary importance − like when you are providing hands-on-care, are short-staffed, or being pressured to "clock-out" to prevent working overtime.
In a lawsuit, documentation is often all that is left for a jury to use to evaluate your credibility, to support your defense, or to prosecute your alleged offense. Lawsuits and professional licensing boards are all about credibility.
Here are some of the things that a licensing board focuses on when conducting an inquiry:
Job responsibilities and your qualification to perform them.

Training you received when you were hired and afterward. Employee records documenting the training provided and received are the needed proof.

Average Daily Census that reflects on the ability to provide care. CASPER and PEPPER Reports offer provider-specific Medicare data statistics for discharges/services vulnerable to improper payments.

Team and the sufficiency of staff, e.g., any co-workers not doing their jobs, less staff on weekends. The documentation looked at includes staffing and payroll records.

CMS Annual Surveys. Documents reviewed are from the past three years of CMS surveys and corresponding plans of correction.

Documentation of OBRA and State Regulation compliance in the Treatment Administration Record (TAR), Medication Administration Record, and Nurse's Notes.
Documentation as It Relates to the Scope and Responsibilities of a Nurse
The priority of protecting your nursing license goes hand-in-hand with knowing the specifics of a
nurse's Scope of Practice, Standards of Care, and Medical Record Documentation (who, what, when, where, and how). First of all, a Registered Nurse or a Licensed Practical Nurse is required by Nurse Practice Acts to document appropriately all treatments and medications that have been given. This is a way of protecting residents; and, it also provides support for nurses, doctors, other staff, owners, and facilities.
Nursing Scope of Practice An RN or an LPN should not make diagnoses and needs to be aware of the difference between diagnosing and reporting observations. Also, an LPN should not perform work that only an RN may do according to the Nurse Practice Acts.
Nursing Standards of Care
A nurse is required to provide physician-ordered treatments or medications and to document them appropriately in the TAR, MAR, or Nurse's Notes. Whenever such treatment or medication is to be performed or given over a period of time, each instance should be initialed to indicate it was done. Failure to provide a physician ordered treatment or medication is a deviation from the Nursing Standard of Care and violates Nurse Practice Acts.
Medical Record Documentation
Recording requires accurate documentation of clinical condition, progress of the resident, and delivery of care. It is risky and may be dangerous to copy notes over and over when documenting repetitive tasks using the same words. Each note should be individualized. Entries in the nurses' progress notes or other documents should be in chronological order. Notes out of chronological order should be marked as a late entry.
For credibility, designation of time must be the real time that events occurred. Entering a statement that says, "Resident noted with abnormal vital signs at the beginning of shift," and then entering it as 7:51 a.m. implies that the shift began at 7:51 a.m. It is better to write something like this: "At start of shift the following happened: 11:30 p.m. …. At 2 a.m. …." This example is particularly important because care was provided the previous day on the same shift. It is okay to use approximations. Only significant facts are to be documented. Do not include extraneous, unprofessional statements. If documentation is sloppy, it might be inferred that care is sloppy, too.
Documentation Policy and Procedure (TAR)
Every time a treatment is done, nurses are supposed to record observations about the resident in the TAR and/or the nurse's progress notes. If these are not documented, it does not necessarily mean that treatment did not occur; but, without documentation there is no way to know if a treatment was done or not. It is never acceptable for a charge nurse to ignore a nurse in her charge who is providing treatments, but failing to record them.
Documentation Policy and Procedure (MAR)
Nurses are to record when they give medication to a resident in the MAR and/or the Nurse's Notes. If medicine is dispensed and not documented, there is no way to know if it was given. It is never acceptable for a charge nurse to ignore a nurse in her charge who is giving out medications, but failing to record them.
Audits of TARS, MARS, and Nurses' Notes Regular auditing of the TARS, MARS, and Nurses' Notes helps ensure that they match-up with physician's orders and that the orders were carried out. If there is no match-up, then there is no way of knowing treatments, medications, and care were given. This can have wide-spread ramifications that may adversely affect the patient/resident.
Charting Wounds
A nurse's job is to look for any signs and symptoms of pressure ulcers, especially if the resident is at high risk. When charting about wounds, be as descriptive as you can about what you see: e.g., date, treatment, description. Charting is very important, and reviewing previous notes helps you to know if the treatment is effective or not. Is the wound healing or getting worse? The primary way a physician will know is through documentation on the TARS, MARS, and Nurses' Notes. Because nurses examine residents more often than the physician, their communications are very important.
Physician Orders
When a physician gives an order to a nurse, the nurse must transcribe it accurately to the medical record. When a nurse carries out the order, there should be a record of his/her effort documented in the TAR, MAR, or Nurses' Notes. If there is any change in the condition of the resident, the nurse should notify the physician and create a Nurse's Note documenting that she notified the physician. If no documentation of physician notification is found, it appears that the physician was not notified, even if he/she was.
The effects of timely, consistent, detailed documentation cannot be overstated.
Finally, one last word of caution −
NEVER CHANGE A RECORD IN ORDER TO HIDE OR CHANGE THE FACTS
"A PERSON IS GUILTY OF A CRIME OF THE FOURTH DEGREE IF HE/SHE PURPOSEFULLY DESTROYS, ALTERS OR FALSIFIES ANY RECORDS RELATING TO THE CARE OF A MEDICAL PATIENT IN ORDER TO DECEIVE OR MISLEAD ANY PERSON." NJSA 2C:21-4.1
David Barmak, Esq., is a member of Barmak & Associates LLC, a healthcare law firm in Princeton, New Jersey, and is Chief Executive Officer of Med-Net Concepts, LLC, a healthcare consulting firm. Betty Frandsen, MHA, NHA, RN, is the director of Education for Med-Net Compliance LLC, an affiliate of Med-Net Concepts.