February 12, 2012
Their generation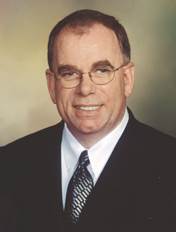 John O'Connor, editorial director, McKnight's Long-Term Care News

To hear some rock and rollers sneer it, you'd think that living long is a terrible fate. The song "Mother's Little Helper" opens with this warning: "What a drag it is getting old." Of course, that's almost cheery-eyed optimism compared to the payoff line from My Generation: "I hope I die before I get old."

It's likely that Mick Jagger and Roger Daltrey might have since reconsidered the wisdom of their youthful verbal indiscretions. Still, it's hard to ignore their collective message: Getting old is no fun.

But is that really the case?

There's no doubt that aging presents new challenges. These can include loss of independence, cognitive decline and other health-related indignities. But if two recent investigations are to be believed, AARP-card eligibility hardly means the party's over.

A study published in Research on Aging suggests that many seniors continue to enjoy a drink or two -- or more. Investigators from the University of Pittsburgh polled more than 800 assisted living aides about residents' drinking habits. Among the findings:

* Nearly 7 in 10 residents consume alcohol.

* More than a third have at least one drink each day.

* Fully 12% had abused alcohol (defined as drinking enough to cause "physical or psychosocial harm") in the preceding three months.

Nor does it appear that the good times stop at the bar.

Eight out of 10 people between the age of 50 and 90 are sexually active, according to research published by the British Medical Journal. Guess it's safe to say seniors are having more fun these days.

But where do these emerging trends leave providers? The short answer: dealing with a balancing act. Yes, skilled facilities and assisted living communities are homes. People live there, and many expect the same rights and freedoms they would have in any other dwelling.

But what happens when Good Time Charlie becomes Staggering Stan? Or worse, he begins to shows signs of becoming an alcoholic?

And what about the frisky resident who is starting to show signs of cognitive impairment – or is way past the starting point? Or if the children insist they don't want Mom doing that sort of thing?

For some helpful advice here, see Elizabeth Newman's helpful blog posting, "Having 'the talk' with residents."

There's no denying that these are sensitive issues to sort out. If you don't have policies or guidance on these matters, you might want to get started — before your residents do.