December 20, 2011
Too busy for marriage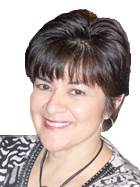 Teri Weiman, SSD-AD
Tom was one of the first residents I interacted with when I was a "rookie" activity director. Already at our facility for two years, he was stiff from rheumatoid arthritis, had multiple heart issues, dry scalp, a catheter and red circles under his eyes. On several occasions, he threatened me that he was going to throw himself off his bed.
"Help me," he'd say. "I want to get out of here and go fishing."
"Why is this man yelling at me?" I thought to myself.
At the age of 97, Tom was a career bachelor. He was never married and had no children. He had a faithful niece who visited him and took care of his medical and personal needs. However, it was obvious that this was a man who did life "solo." How many times has this scenario caused you to feel a bit of pity for the unmarried resident? Sorry that a resident did not have children or grandchildren visiting him?
On his bulletin board there were photos of him from his younger years: time on the farm working with his hands; a little boy with bangs in the front of a one-room school house; a middle-aged man holding a hunting rifle with one foot up on a beat-up, rusted truck.
When I was able to interpret Tom's yelling as talking, I had the privilege of learning his life story. He possessed a sense of adventure since he was a little boy. He traveled throughout the United States, served in the military and loved to hunt.
"Did you ever get married?" I inquired as I interviewed him for his birthday biography.
"Nope," he quickly responded. "I never had time."
After his retirement, he continued to pursue his passion. For his 80th birthday, a group of friends took him on an African safari where he rode on top of an elephant. At 90, he went on an extended Alaskan hunting and fishing trip. (No luxury cruise for this man!)
A mere five years later, he was a resident at our facility, remembering the beauty of the world that he saw with his own eyes. After getting to know him, he didn't seem like an old man that yelled at me from his wheelchair. Instead, he was our own National Geographic narrator that willingly shared his travel stories with me.
That's when I stopped feeling sorry for the "never been married – no children" residents whom I continue to meet. Tom lived an enviable, adventurous life befitting a novel.
I only wish I knew him long enough to write it for him.
Teri Weiman, SSD-AD, is a social services designee and activity directory in a central California skilled nursing facility. She oversees 80+ volunteers, supervises 11 activity aides and has two amazing assistants. She has learned that all long-term care residents have valuable attributes and can teach a lot about life ... which she will share here. An early riser and eternal optimist, she lives by the saying Carpe Diem.