October 06, 2011
My hero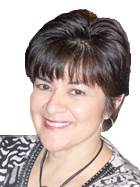 Teri Weiman, SSD-AD

Have you been fortunate enough to meet a hero?

I adopted Uncle Bill because he was the uncle of my two of my activity assistants. He simply looked like a cuddly "Uncle Bill" to me. Parkinson's disease had taken away his independence but not his sense of humor.

I'd offer to assist him back to his room and he would say, "Take me back to Cell Block 4," and then chuckle at his own cleverness. "I'm getting out on a free pass today," he'd tell me as he was going to join the guys at the local doughnut shop.

As several of your residents might enjoy, Uncle Bill loved watching documentaries and reading about tanks, planes and battles from World War II, especially the Pacific conflict. On his bulletin board, I noticed a strikingly handsome svelte soldier in a time worn photo. He was shirtless and wore military pants and boots, a rifle at his side. It was a photo of young Uncle Bill.

One day, he pulled out a worn out map and showed me his ocean routes and the islands where he had served marked in felt pen. I was fascinated with the clarity of his memory.

He was stationed in Cebu on The Philippine Islands from 1943 to 1945. This is the exact time that my mother and her large family clan of 30 to 40 evacuated to the mountains of Naga. They left their homes and lived off the land, waiting for the Americans to come and rescue them. As the story unfolded, I learned that Uncle Bill was very likely a member of the troops that liberated my mother, grandparents, cousins, aunts and uncles, giving them American food to eat.

Uncle Bill was introduced to my mom, who gave her gratitude to him in her native language of Tagalog. At our annual tea, my brother was able to meet him face to face and shared a precious one-on-one time hearing "our" unique story.

Uncle Bill passed away, suddenly and without warning, three hours after my brother met him. With my jaw hung and my eyes filled with tears, I thought about how much I was going to miss seeing him at his table, in the hallways, hearing his stories. America lost a veteran, a family lost a father and I lost a personal hero.

Uncle Bill, "Maraming Salamat!" (That's "Thank you very much!" in Tagalog).

Have you met your hero? Perhaps he or she is residing in your facility, waiting to share his or her story.

Teri Weiman, SSD-AD, is a social services designee and activity directory in a central California skilled nursing facility. She oversees 80+ volunteers, supervises 11 activity aides and has two amazing assistants. She has learned that all long-term care residents have valuable attributes and can teach a lot about life ... which she will share here. An early riser and eternal optimist, she lives by the saying Carpe Diem.