August 18, 2017
SAVE THE DATE: McKnight's Fall Online Expo Sept. 20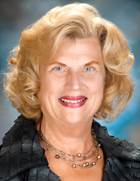 Leah Klusch, RN, BSN, FACHCA
The 5th Annual McKnight's Fall Online Expo will feature three educational webinars Sept. 20. Registration to the free event is ongoing and can be achieved by clicking here.
The sessions kick off at 11 a.m. Eastern Time with "Are you ready for the MDS changes?" led by resident assessment and payment expert Leah Klusch.
The middle session's featured speaker is Sean Fahey, a quality care expert who will delve into "Residents' rights vs. the new regulations," regarding the new rules of participation for nursing homes, at 1 p.m. ET.
The final session, "The role of clinical technology in meeting Mega-rule requirements," will start at 2:30 p.m. ET. It will be led by nurse executive Judi Kulus, who will teach how technology tools can help achieve compliance success.
Free CE credit is attached to each session. There also is a virtual exhibition hall, which will feature top products and services in the long-term care market. As always, an internet connection is all that's needed to reach all aspects of McKnight's online expos.
For full more information about speakers, sessions and registration, click here.