April 05, 2018
Carter to take bow at AANAC national conference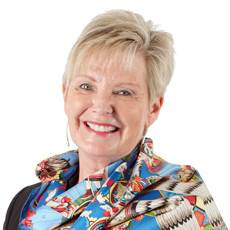 Diane Carter, RN, MSN, FAAN
The annual meeting of the American Association of Nurse Assessment Coordinators next week will pack a lot more meaning than the usual convention's worth of educational, networking and exhibitor sessions. It also will mark the farewell of founder and long-time Executive Director Diane Carter, who will retire as the conference ends.
Carter's 19-year tenure will be celebrated and segue into the term of interim CEO Susan Turman, who is currently the group's COO. A permanent replacement for Carter is expected to be named this fall.
The conference runs Wednesday through next Friday at the Tropicana Las Vegas. Keynote presenters will be motivational speaker Allison Massari and Judi Kulus, MSN, MAT, RN, NHA, RAC-MT, DNS-CT, QCP, the group's vice president of curriculum development and McKnight's Ask the Nursing Expert columnist.
For more information on the event, click here.