August 08, 2014
Successful acute- and post-acute care partnering the focus of Aug. 27 webcast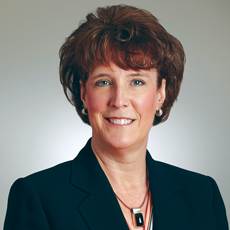 Martie L. Moore, RN, MAOM, CPHQ
Attendees at a free Aug. 27 McKnight's webcast will learn first-hand from a leading nursing executive how post-acute care providers can grow better relationships with acute-care partners. Martie Moore, RN, MAOM, CPHQ, the chief nursing officer for Medline Industries, will be the featured speaker. Leadership's role in lowering readmissions and delivering higher quality outcomes will be a focal point of the session.
Attendees will learn to identify key strategies that are being used by acute-care hospitals for managing patients through the continuum. They also will hear how post-acute care operators can enhance and expand their role as valuable partners with acute care in reducing costs, and improving outcomes and quality.
McKnight's Editor James M. Berklan will moderate the 2 p.m. (Eastern Time) event. For more information or to register for free, click here.