August 05, 2014
Staffing for the 'new' LTC/post-acute care the focus of Aug. 19 webcast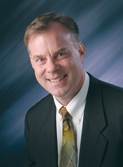 Dan Leamon
Attendees at a free McKnight's webcast Aug. 19 will hear how frontline execs have found success battling new caregiving challenges in long-term and post-acute care. The event will feature, among other topics, best labor and personnel strategies from Dan Leamon, vice president of Altercare of Ohio, and Diane Geis, Altercare's chief personnel officer.
Mark Woodka, a veteran of the software and information technology fields and the CEO of OnShift software, also will be a featured speaker. Attendees will learn how to deal better with shorter lengths of stay, increasing managed care involvement, declining reimbursements and more. Best practices discussed will include how to: adjust staffing to align with census fluctuations, engage employees to reduce turnover, manage payroll costs with a predictive model, and improve occupancy with post-acute services and hospital partnerships
McKnight's Editor James M. Berklan will moderate the webcast, which begins at 1 p.m. Eastern and is being sponsored by OnShift.
For more information or to register, click here.