May 21, 2014
Reducing preventable hospital readmissions from SNFs the focus of June 18 webcast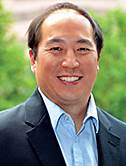 Michael Lin
Skilled nursing facilities face increasing pressure to decrease the rate of hospital readmissions for their residents. A special McKnight's webinar June 18 will focus on strategies providers can use to improve their readmit rates. The free event starts at 2 p.m. Eastern and will feature speakers Michael K. Lin, PhD, chief scientific officer, and Andrew M. Kramer, MD, chief executive officer, both of Providigm.
Strategies to-date have focused on reducing the common systematic causes of hospitalizations. This webinar will help providers identify particular types of preventable readmissions that can be targeted for QAPI, and describe ways to monitor and prevent them.
Among other things attendees will learn will be: What preventable hospital readmissions among SNF residents are; how a facility can measure and track preventable readmissions; and how caregivers can avert these preventable hospital readmissions in SNFs through QAPI.
For more information, or to register for this no-cost event, click here.