July 23, 2013
Optimize outcomes in the ACO era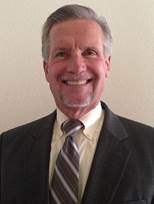 Dale Zaletel
Providers can learn the best practices to jump into an accountable care organization in "Ensuring Your Place in an Accountable Care Network. This webinar will be at 1 p.m. Eastern Time on Thursday, Aug. 8.
Participants will learn how to make the commitment to become a successful post-acute provider in an ACO, identify real-time staffing needs in order to hire and retain works, and how to enhance and control hours under new Affordable Care Act requirements.
This information will come from presenter Dale Zaletel, a senior operations consultant, who is a post-acute development strategist and the former CEO of Lexington Health Network
The event will be moderated by Editor James Berklan and is sponsored by OnShift. Register for the free event by clicking here.