October 30, 2015
New Payroll-Based Journaling the focus of Nov. 17 webinar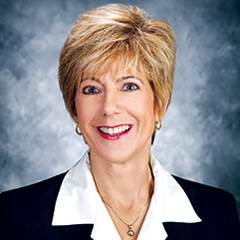 Anne Henry
The federal government is putting Payroll-Based Journal Reporting rules in place in an effort to obtain more accurate staffing and occupancy levels. Few providers know many details of the process or how to satisfy requirements, however, making the Nov. 17 McKnight's webinar a must-attend event. Attendees will learn how it works, its broader implications — and how providers can successfully navigate these new regulations.
The event begins at 1 p.m. Eastern and feature keynote speakers Beth Greenberg and Anne Henry, director of regulatory affairs and senior vice president and chief government affairs officer for LeadingAge PA, respectively. McKnight's Editor James M. Berklan will be the moderator.
For more information or to register for this free event, click here.