April 21, 2013
Medicare compliance tips, free CE on tap for May 7 Super Tuesday webcast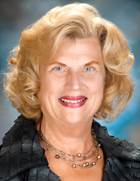 Leah Klusch, RN, BSN, FACHCA

Operational compliance for providers is taking on growing importance when it comes to Medicare covered services. The next McKnight's Super Tuesday webcast, May 7, will provide strategies providers can use to keep federal watchdogs at bay. The session, featuring noted expert Leah Klusch, will start at 1 p.m. Eastern Time and offer tips that will help ensure the best possible outcomes for residents and facilities.

Attendees will learn how execution is critical to effectively attaining operational compliance; strategies that can be used in long-term care settings; how to identify rends that are likely to fuel changes in RUGs cateories; and more.

A Q&A session will conclude the event, which will be moderated by McKnight's Editor James M. Berklan. For more information and free registration, click here. Free CE credit will be available for those who apply.