February 07, 2014
March 6 webcast: Getting quality staffing right in 2014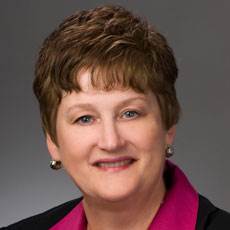 Janet Feldkamp
Many senior care employers are losing sleep over healthcare reform, reimbursement cuts and changing consumer preferences. Balancing cost, compliance and competitive pressures with the quest to provide high quality care has put an increased focus on the workforce. What does quality staffing look like in 2014? A free McKnight's webcast will sort through facts and myths to help providers better understand what they should be doing to keep themselves at the quality forefront. The featured speaker will be Janet K. Feldkamp, a partner with Benesch Friedlander Coplan & Aronoff. The event begins at 1 p.m. (Eastern Time).
Attendees will be led through the recent changes in the Affordable Care Act, learn what they should be doing today to minimize risk, and get staffing best practices. They also will:
* Get practical tips for consistent staffing to meet your residents' needs

* Learn how to control labor costs and increase efficiencies through quality staffing

* Understand the new definitions and time frames related to employer health care coverage in the ACA

* Learn how to avoid risks related to quality
Other speakers will include industry veteran Mark Woodka, the CEO of OnShift, and McKnight's Editor James M. Berklan, who will moderate.
To learn more or sign up for the free event, which is being sponsored by OnShift, click here.