December 02, 2013
Learn how to reduce turnover — and earn a CE — at Dec. 12 webinar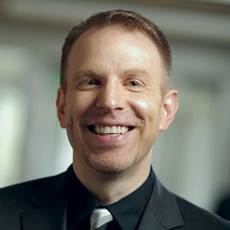 Frederick Morgeson, Ph.D.
Turnover: It's a scourge for every long-term care administrator and director of nursing.
There are tools and guidelines, however, to learn how to choose the right employees, reduce turnover and increase satisfaction. Attendees at the Dec. 12 webinar, "Will they stay or will they go?," will learn how to "hire for fit" and what strategies can be used in the first 90 days to increase employee retention. The presenter will be Frederick Morgeson, Ph.D., a Michigan State University professor who specializes in workforce research.
The event is sponsored by HealthcareSoucre.
The webinar has been approved for one continuing education credit through NAB. It will be held at 1 p.m. ET on Thursday, Dec. 12. The moderator will be McKnight's Senior Editor Elizabeth Newman.
Click here to register.