July 11, 2014
Learn about maintaining function beyond therapy at July 30 webinar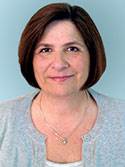 Judy Freyermuth
Providers should make sure to have a system when a patient is discharged from therapy. Attendees at this July 30 webinar will learn the components of a good maintenance plan, what the caregiver should know and how to motivate and track a patient's progress.
The webinar speakers will be Judy Freyermuth, RehabCare's Clinical Performance Specialist, and Lauren Kriz, RehabCare's National Wellness Director. The session will be moderated by McKnight's Senior Editor Elizabeth Newman.
The event begins at 1 p.m. ET. To register, click here.