January 20, 2016
Klusch featured speaker at Jan. 26 webinar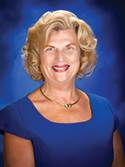 Leah Klusch
Attendees at a McKnight's January webinar will learn how to identify the negative outcomes related to sleep deprivation, understand operational and clinical changes necessary to establish good sleep hygiene, describe a successful program to improve hours of sleep and manage nocturnal incontinence, and how to review data.
In "The Keys to Quality of Life and Outcomes — Managing Sleep Deprivation and Nocturnal Incontinence, A Success Story," featured presenter Leah Klusch, RN, the executive director of the Alliance Training Center will help long-term care providers better understand how to manage sleep.
The webinar will be Tuesday, Jan. 26 at 1 p.m. ET.
Click here to register.