June 01, 2012
June Super Tuesday webcast focuses on auditing and integrity contractors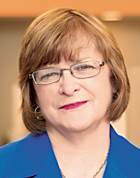 Patricia Boyer, MSN, NHA, RN

Recovery audit contractors and Zone Program Integrity Contractors are a real part of long-term care providers' days now. To be prepared for them is the wise move. This webcast, originally recorded live on June 5, 2010, discusses how to cope with RACs and ZPICs, as well as other payment and policy issues. The featured presenter is Patricia Boyer, the president of Boyer and Associates and Ask the Expert columnist for McKnight's Long-Term Care News. The event will be archived for a year for free viewing.

Registration is necessary but, as with all McKnight's webcasts, remains free. To register for the first time or return to the webcast again, click here.