May 22, 2014
June 3 Super Tuesday webinar: why you need to pay attention to PEPPER reports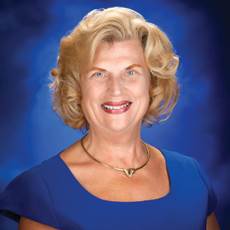 Providers need to make sure that billings are accurate and defensible, says Leah Klusch.
Providers will learn how the government's PEPPER reports are connected to their facilities' financial health during a June 3 McKnight's Super Tuesday webcast. Featured speaker Leah Klusch, the executive director of the Alliance Training Center, will help attendees realize how these reports can affect their payments and affect operations. The free event begins at 12 p.m. Eastern Time and offers the opportunity to earn one clock hour of accredited continuing education, also at no cost.
The government's PEPPER reports (Program for Evaluating Payment Patterns Electronic Reports) are sent to skilled facilities seeking Medicare Part A payments. The reports are intended to guide auditing and monitoring activities. Among other things, attendees will learn how skilled nursing facilities can use PEPPER data to compare their billing statistics with national, jurisdiction and state percentile values.
For more information or to register, click here. The moderator will be McKnight's Editorial Director John O'Connor. The session is sponsored by GE Capital Healthcare Financial Services.