August 21, 2014
Computer-based clinical decision support featured at Sept. 17 webcast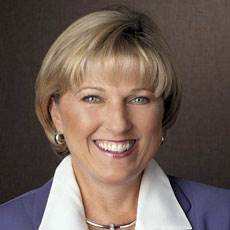 Denise Wassenaar
Attendees at a special McKnight'swebcast Sept. 17 will have the world of computer-based clinical decisions support unfolded before them. Improved quality, safety and cost-effectiveness of processes are the byproducts of such clinical decision support. The featured speaker at this free event will be Denise Wassenaar, chief clinical officer at MDI Achieve/MatrixCare.
After her presentation, attendees will be able to:
Explain the concept of Clinical Decision Support (CDS)
Discuss the similarities and differences between CDS and Quality Measures
Explain the use of evidenced based guidelines in Quality and CDS
The hour-long event starts at 1 p.m. Eastern and will be moderated by McKnight's Editorial Director John O'Connor. For more information or to register, click here.