September 04, 2012
Changes to MDS 3.0, RUGs the focus of free Sept. 11 Super Tuesday webcast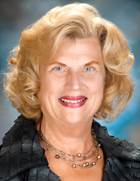 Leah Klusch, RN, BSN, FACHCA

The MDS 3.0 now plays central payment role in long-term care. But new rules and regulations are constantly emerging — and the stakes for providers have never been higher. An informative, live, one-hour webcast will help sort things out on Sept. 11. Leading the presentation will be Leah Klusch, RN, BSN, FACHA, executive director of The Alliance Training Center. Participants on the day of the webcast can earn one continuing education credit, which also comes at no cost.

Registration is necessary but, as with all McKnight's webcasts, remains free. To register, click here.