December 03, 2015
Grateful chickens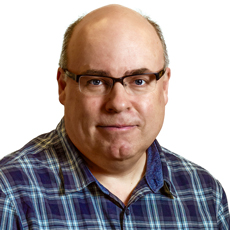 Gary Tetz
Chickens absolutely love Thanksgiving. At least on that one special day, they can finally breathe a little easier while chefs from humble homes to long-term care kitchens choose a larger bird for celebratory slaughter.
That's why, in hen houses across America last week, feathered families quietly bowed their heads, entwined their claws, and solemnly clucked, "There but for the grace of God, several pounds and an influential reference in Dickens' A Christmas Carol go I."
Incidentally, did you know that before turkeys were introduced in Britain in the mid-1500s, major culinary occasions sometimes featured swans or peacocks? I'm talking about dead, cooked ones, not simply an inspiring parade of elegant plumage through the castle vestibule, although maybe it started out that way.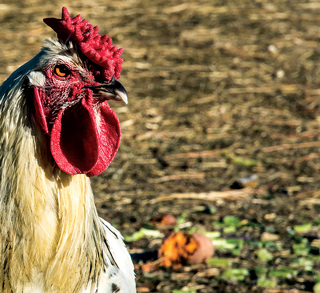 But back to those grateful chickens. We can learn a lot from them — mainly, to be grateful. And that's not something that should require a marathon NFL brain injury derby or a national holiday. It's more about simply being alert and aware. All the time.
"Gratitude is not a passive response to something we have been given," says poet and extremely smart person David Whyte in his mind-altering book, "Consolations." "Gratitude arises from paying attention, from being awake in the presence of everything that lives within us and without us."
That's not always easy. In the steady barrage of Centers for Medicare & Medicaid Services regulations and guns, and EMR glitches and guns, and irate family members and guns, and frivolous lawsuits and people shooting other people with guns, it's understandable to sometimes lose the focus on what Whyte calls "seeing to the heart of privilege."
But even when we do, the next soul-wash of gratefulness remains as close as just waking up again. "Being unappreciative might mean we are simply not paying attention," he says, and that's something we can re-choose to do at any and every moment. All the time.
"Every day I see or I hear something that more or less kills me with delight," wrote gift-to-the-world poet Mary Oliver. That's the secret, the essence and the life-transforming power of gratitude.
Things I Think is written by Gary Tetz, a national Silver Medalist and regional Gold Medal winner in the 2014 Association of Business Press Editors (ASBPE) awards program. He has amused, informed and sometimes befuddled long-term care readers worldwide since his debut with the former SNALF.com at the end of a previous century. He is a multimedia consultant for Consonus Healthcare Services in Portland, OR.