March 28, 2012
Giving an ear to healthcare reform debate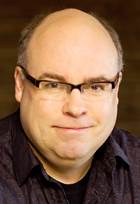 Gary Tetz

Did you know you can download audio recordings of all oral arguments heard by the Supreme Court of the United States? I didn't, and I haven't been this excited since stumbling across all those illegal Dylan concert bootlegs on Napster.

To get just a taste of the spoken majesty and lyricism of the High Court, I refer you to docket number 11-398, the Department of Health and Human Services, Et Al. v. The State of Florida, Et Al. It's the first salvo in the challenge to healthcare reform, or the Affordable Care Act, or RobamneyCare, or CommieCanadaCare, or whatever else you call it in the privacy of your own home, office or militia. I don't know who that Et Al person is. Probably an attorney.

Anyway, I found it incredibly moving to sit in my comfy writing chair and listen, really listen, to Tuesday's session. "The history and context here is that 7422 and 7421 function together to protect an exceedingly strong interest that the Court has held with respect to 7422, sufficiently strong that it explains the jurisdictional nature of that," said someone on one side or the other.

All appearance of mockery aside, these recordings offer a fascinating and nuanced window into what could be one of the most significant Court decisions of our lifetimes. It punctures the common caricatures and gives credibility and voice to the Justices—except of course to Clarence Thomas, who almost never speaks during oral arguments.

I'm now hooked on Supreme Court audio almost as much as I am on T.J. Hooker reruns. And more than ever, it makes me long to hear the MDS manual read aloud by Leah Klusch.

Things I Think is written by Gary Tetz, who cobbles these pieces together from his secret lair somewhere near the scenic, wine-soaked hamlet of Walla Walla, WA. Since his debut with SNALF.com at the end of a previous century, he has continued to amuse, inform and sometimes befuddle long-term care readers worldwide.