August 09, 2017
Nursing home residents feeling the love with recycled wedding flowers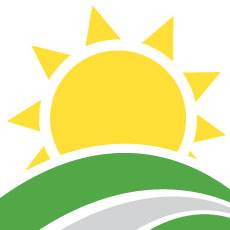 The Brighter Side
Nursing home residents in New Jersey have been enjoying fresh flowers this summer that might have otherwise ended up in the garbage, if not for one local teacher.
Music teacher Leona Davis told NJ.com said she was struck with an idea last year while planning her daughter's wedding. She lamented the fact that the floral bouquets and arrangements would likely be tossed after the celebration.
"When we discovered that the wedding flowers usually get thrown away, we decided that after the reception, we would repurpose and restyle them into smaller bouquets and share them with residents at a local nursing home," Davis said.
The residents' reactions after receiving the flowers convinced Davis that her idea should keep going after her daughter's wedding. She soon launched Forget Me Knot Flowers, a nonprofit that repurposes wedding flowers to bouquets for nursing homes, hospitals and shelters.
So far, Forget Me Knot Flowers has distributed 1,000 bouquets and drummed up local media attention as Davis' idea continues to blossom.
"These flowers are still beautiful and still have joy-providing power," she said. "This is our way of saying, 'We are interested in you. We care about you. You are loved.'"