June 06, 2018
Gone fishin' in a Utah parking lot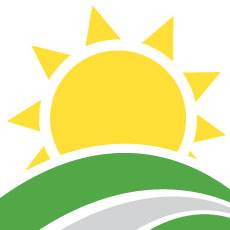 The Brighter Side
John Gibson had never been fishing, and at his age, getting to a river or out on the boat wouldn't be an easy outing.
So on a sunny day in late May, he joined his neighbors to bait fishing hooks with live worms and catch trout just behind Bella Terra of Cedar City.
Residents caught more than six dozen fish in the seventh annual fishing derby, all of them later cleaned and served to residents of the 120-bed long-term care facility. The event originally came about after administrators realized how many logistical hurdles there would be in taking residents to a local pond to fish.
"This was easier on the residents and allows every resident the opportunity instead of just a handful," Administrator Adam Bealer told McKnight's. "Many of our residents grew up with a fishing pole in their hands. We're grateful we can help them relive those memories."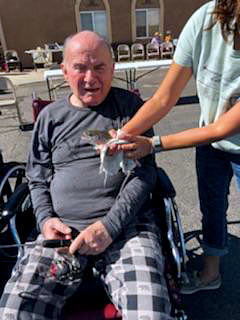 Family members are always invited to join staff, volunteers and the 80-plus residents who participate. Residents who use wheelchairs were able to position themselves easily alongside inflatable pools stocked with 75 donated fish.
"It is great to see the community come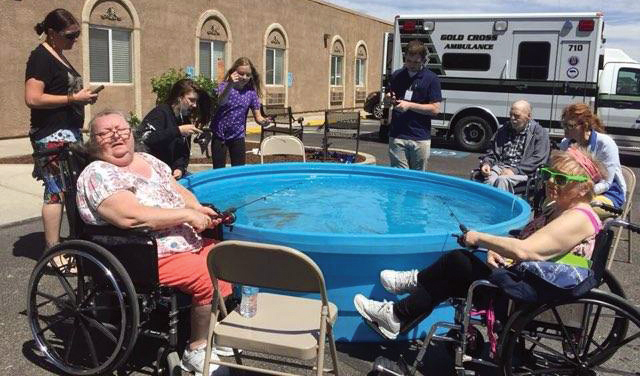 together in providing this fishing event," Sally Naylor, the center's activity director, told The Spectrum newspaper. "When you see a grandparent fishing with their grandchildren and the smiles on their faces, it is a very moving experience."
To make the event happen, staff coordinate with hatcheries, the fire department and volunteers from the local Rotary Club, a hospice provider and wildlife resource pros who helped about half Bella Terra's residents catch and clean their haul.