October 11, 2017
Football team surprises nursing home residents, escorts them to homecoming parade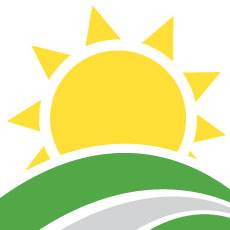 The Brighter Side
For residents of Winner Regional Long-Term Care in Winner, SD, the local high school football team is a big deal. Many residents attended Winner High School and wear Winner Warriors gear on game days.
So when the team showed up in late September to escort the residents to the school's homecoming parade, "they were flabbergasted," school student council adviser Mona LaCompte told local television station ABC13
The parade route doesn't go past the facility, and transporting residents by bus would have been time consuming. An activities director for the hospital that operates Winner Regional called up LaCompte, wondering if there was a better way to bring the homecoming spirit to residents.
The entire team showed up at the facility, and helped push the residents in wheelchairs to the parade route. Residents also made pennants to wave as the team passed by. The school and nursing facility are now considering making the trip to the parade an annual event, due to the positive feedback from a rural town where the football players are "kind of Gods," Jody Engel, communications director for the hospital, told ABC.
"To be able to participate in something that is so much a part of the thread of the community makes [the residents] feel real again," Engel said. "It's those normal everyday things they miss the most."
As for the Winner High School football team, they lived up to their name and won the homecoming game that night 38-13 — an outcome that surely had residents at the facility cheering.
Do you know of a brighter, lighter long-term care news item that is suitable for The Brighter Side? Email Staff Writer Emily Mongan at emily.mongan@mcknights.com.