August 30, 2017
Denver man on mission to get SNF residents out in nature — via golf carts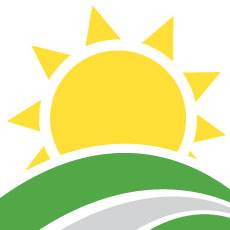 The Brighter Side
The husband of a Colorado nursing home resident is on a quest to get her and her fellow residents off of their "12 by 12 patio" and out into nature via scenic golf cart rides.
Rick Nierman told the Broomfield Enterprise he's working on a plan that would create a special event permit to allow staff at Broomfield Skilled Nursing & Rehabilitation Center to drive residents on golf carts through the trails at a nearby park on weekdays during the summer months.
"People want to go outside and what they have is a 12 by 12 patio," Nierman said. "That's it. That's your world."
Nierman presented his three-page proposal at meeting of the the town's Open Space and Trails Advisory Committee earlier this summer. As part of his research into the plan he made visits to the trails, and ran his idea past local outdoor enthusiasts.
Nierman has already gotten word from facility staff that they're on board with the plan, and received largely positive feedback from lawmakers even if there are a few details to work out — like policies regulating the width of golf carts, and signage indicating a special event was underway.
"There would be guidelines put in place to protect all involved from users to seniors, and to also protect the natural habitat of the area," he said in his proposal.
Restrictions aside, Nierman's plan would give residents a chance to experience something that many take for granted: "an opportunity to get them outside and let them enjoy open space."
Do you know of a brighter, lighter long-term care news item that is suitable for The Brighter Side? Email Staff Writer Emily Mongan at emily.mongan@mcknights.com.