May 30, 2012
Therapy not complete without some 'home' work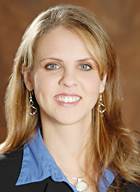 Shelly Mesure, MS, OTR/L
I'm referring to home visits by the therapy team, the patient, and their family. These are the clinical visits with the patient to their home for a "practice run" conducted several days or a week before their official discharge from the facility.
As an occupational therapist, I feel the answer is "yes." As a consultant, I decided to start asking my various clients why some of them provide these home visits and others choose not to. I've received a mix of responses.
The most typical reason against home visits was lack of time and transportation options. I asked these facilities that since we're primarily treating individually, has the time component, therefore, become less of an issue? Also, since we now have the "change-of-therapy" observation periods, would these extended treatment sessions help with enhancing the reimbursement rates? In other words, we actually get paid for the extra time it may take to provide a home visit.
The obstacle of the transportation also becomes an issue of liability. If your facility has an owned vehicle, would the rehab department be able to utilize this resource to schedule these visits? If not, would the patient's family or friends be able to provide the transportation? You may be surprised, but many times the answer is yes. Due to liability reasons, the therapist should not use his or her personal vehicle as the transportation option. However, if you work in an urban area and your resident will be using public transportation upon return to home, can you incorporate community reintegration as a goal and go for a bus ride? How about out to lunch?
Explore these obstacles. One physical therapy assistant I spoke with, Bob Uberti, had nothing but positive reasons for encouraging home visits. According to Mr. Uberti, being able to see the actual visual layout of the residence makes a big difference.
"Being able to see exactly what the resident needs to do, is a major help in determining if the patient needs new goals or will be able to return home soon," says Mr. Uberti. "If the home is older, it may have additional challenges. There may be issues with clutter, throw rugs, furniture arrangement, accessibility throughout every room."
In one example Mr. Uberti provided, he explained how the home had settled, causing the first step of the landing to be twice the height of a normal sized step. At the home visit, the patient was unable to manage the step, which established a revision in the stair-training goals. Other options, such as using the second entrance or adding a ramp were explored.
"It's a sense of closure, knowing they can actually do what we've accomplished in the skilled nursing home setting," Uberti observed.
Shelly Mesure ("Measure"), MS, OTR/L, is the president and owner of A Mesured Solution Inc., a rehabilitation management consultancy with clients nationwide. A former corporate and program director for major long-term care providers, she is a much sought after speaker and writer on therapy and reimbursement issues.