August 28, 2012
The resident's 'right to refuse'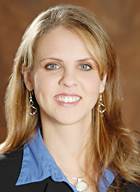 Shelly Mesure, MS, OTR/L

Therapy services can be a tricky business when working with residents with a history of "behavioral issues."

But what does this mean? Many times I've heard opinions shared, such as, a resident always has a right to refuse. Or a resident never refuses – it's we who refuse to agree with the resident's wishes. Regardless of your view on the definition of refusal, I think we can all agree the bottom line is that the patient does not receive the intended therapy treatments for that day.

So, let's explore the definition of a refusal. I have often said, "A patient does not refuse therapy if he or she comes to the therapy gym." I feel this is true, because many times, our therapy staff become so caught up in the day-to-day responsibilities, they assume the patient must cross through the therapy doorway in order to begin initiating therapy treatments.

I have also recommended policies, such as, "There will be no word-of-mouth refusals." For example, many facilities are staffed with an aide or rehab tech who provides the patient transportation to-and-from the therapy gym. If this rehab tech reports to the therapist or assistant that the patient is refusing to come to therapy, it is still the responsibility of that clinician to follow-up with the patient directly at some point throughout the day.

When all else fails, the patient may still refuse. Working with patients who have an extensive history of behavioral issues can be challenging; but it should not be a stop sign. We have forgotten that our scope of practice allows us to work in any setting with any condition, including mental health. We often become frustrated by these patients and "give up" to easily, but is that what's best for the patient? Probably not.

I think we need to re-examine our clinical decision-making skills, and improve our competency skills for working with behavioral and mental health-related diagnoses.

So, here are a couple of my quick tips:

1. Always present yourself in a non-threatening manner. If you approach patients with orders and demands, they quickly become agitated and possibly aggressive.

2. Do not be condescending. Even with the most challenging patients. They appreciate someone who treats them with respect and friendliness.

3. Safety first. As a female clinician, I learned early on to provide treatment to aggressive patients in a quiet and "low energy" environment (TV off, less crowded areas, etc.).

4. Always be professional. If a patient makes inappropriate comments, depending on the situation, you may either ignore the statements or discourage them. Sometimes if you ignore them, it causes the patient to become agitated or aggressive. You may need to discourage the comments without losing your temper and maintaining a professional manner.

I'm sure the list can go on and on, but these tips have always helped me when working with the most difficult of patients. You may even need to consider your outfit, such as don't wear any lanyards or loose-fitting clothing (including lab coats) if the patient has a history of lashing out. Remember: safety first for both you and the resident.

Shelly Mesure ("Measure"), MS, OTR/L, is the senior vice president of Orchestrall Rehab Solutions and owner of A Mesured Solution Inc., a rehabilitation management consultancy with clients nationwide. A former corporate and program director for major long-term care providers, she is a much sought after speaker and writer on therapy and reimbursement issues.