May 07, 2012
Out with the drab: Time to add personality to healthcare equipment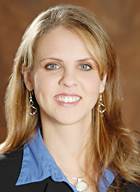 Shelly Mesure, MS, OTR/L

A few years ago, I broke my leg. Ouch! I was stuck in a long-leg cast for 14 weeks. Luckily, no surgery was required. It was around the holidays, so I asked to have my cast done in red and green stripes.

The nurse looked at me as if I was joking, but she happily obliged. I live in a cold climate, so having my piggy toes sticking out was not an option either. I got a cute pedicure and found some fun socks to dress up my foot. I hobbled around on crutches, which I decorated with designer duct tape. (Yes, they make this stuff – leopard print, polka dots, etc. Just go to Home Depot and you'll find it).

It was the best way I could have some fun with a difficult situation. It was frustrating not being able to bend my knee for 14 weeks. Riding in cars, sitting at a table, eating at restaurants, even just getting up to grab something was a major obstacle.

When I returned to work, I had a whole new perspective when treating my patients. I also started viewing durable medical equipment with a new attitude. Why does medical equipment have to look so drab and obvious?

As an occupational therapist, I'm used to modifying and adapting equipment to customize it for each patient. But why not go a step further and give the patient the option to "dress it up" or help "dress it down" to blend in with their regular equipment?

Some vendors have done this really well with adaptive feeding devices. You can still choose to use the large and clunky weighted utensils. But if the patient doesn't need the extra width for grasp, yet could benefit from the added weight, they make utensils of normal size for just this purpose.

From a dignity standpoint, a resident can use a weighted utensil that looks like a regular utensil. There's no alternative to a walker, but see if your patient wants to "dress it up." Buy some fun tape or add some personality that customizes the device so it's easier to recognize and more "fun" to use.

I think you'll find that compliance with using the equipment will increase when you can add personality and involve your patients.

Shelly Mesure ("Measure"), MS, OTR/L, is the president and owner of A Mesured Solution Inc., a rehabilitation management consultancy with clients nationwide. A former corporate and program director for major long-term care providers, she is a much sought after speaker and writer on therapy and reimbursement issues.