January 04, 2012
How to profit from the new regulation changes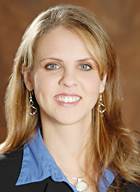 Shelly Mesure, MS, OTR/L

Has the Centers for Medicare & Medicaid Services underestimated us again? I hope so. On Oct. 1, 2011, CMS implemented new regulation changes that added a Change of Therapy, COT OMRA, MDS. I believe it was intended to decrease our rehab RUG utilization (rehab payment categories), and therefore, decrease Medicare spending.

The change of therapy "other Medicare required assessment" (COT OMRA) requires us to adjust the rehab RUG category effective the beginning of the assessment period. This puts many facilities at risk for experiencing constant swings in their reimbursement, if therapy is not monitoring or providing the same levels of service.

However, it also allows facilities to be reimbursed at higher categories much sooner than our old system. When I begin consulting with new clients, one of the biggest areas of opportunities missed is capturing the best RUG category on the initial 5-day MDS. When this happens, a facility must bill the lower RUG category for the full two weeks (14 days) before it is given the next opportunity to capture a higher RUG category on the 14-day.

The 14-day begins payment at the new level from days 15 through 30, so it's a full two weeks before we start seeing the higher rehab RUG category.

With this new system, a resident may be admitted to the facility very medically complex. If rehab is unable to provide higher levels of therapy, we set up our 5-day MDS to capture the therapy services we provided. If this resident begins improving and can tolerate more therapy as soon as Day 7 or later, we can pick the 14-day assessment period, combine it with the COT OMRA, and begin receiving payment at Day 7, instead of waiting until Day 15. Does this sound confusing? If so, it's because it is.

In plain English, we may have captured a Very High grouping on the 5-day, and an Ultra-High on the 14-day MDS. The previous system reimbursed us for 14-days of a Very High, and 16-days of an Ultra High for a 30-day period. Assuming the resident continues to maintain the same level of therapy services, the new system allows us to seek reimbursement for 6 days at a Very High, and 24 days at an Ultra High for the same 30-day period.

So how do you achieve this result? I recommend having therapy closely monitor any resident with a rehab RUG lower than the Ultra High for the first week. If the resident appears to be able to tolerate increased therapy, select your 14-day assessment at the first opportunity of capturing the higher therapy minutes.

Communicate with the MDS coordinator so she will combine this assessment with the COT OMRA. And your mission is accomplished.

Shelly Mesure ("Measure"), MS, OTR/L, is the president and owner of A Mesured Solution Inc., a rehabilitation management consultancy with clients nationwide. A former corporate and program director for major long-term care providers, she is a much sought after speaker and writer on therapy and reimbursement issues.