August 07, 2012
Grandma has an iPad, what now?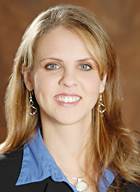 Shelly Mesure, MS, OTR/L

Yes, it's true: Our seniors are tech-savvy and love their gadgets. With the increased ease and user-friendly options, our seniors have jumped on board with our rapidly evolving technology.

But where does this leave us as clinicians and caregivers? Hopefully, not in the dark, but alongside them to meet their demands and advocate for additional resources.

Did you know there's an app for that? Just kidding, but with new apps and programs aimed at the patient, it's amazing how much information and resources are available for our short-term and long-term residents.

There is a concept in the industry known as culture change. But are we meeting the needs and demands of our residents from a "pop" culture perspective? It's becoming almost commonplace now but does your facility offer Wi-Fi services? Is there a computer lab available for your residents to access? How does this new tech-savvy population change our understanding of what is the highest level of rehab potential?

Some traditional therapists would argue that reasonable long-term goals include money management, grocery shopping, and so on. What if your community offers home-delivery for groceries and your patient can place his or her order online? Have you also considered online banking as the option for money management? Maybe there's an app for medication management. I'm not sure if it's out there already, but if it's not, it will be soon.

As therapists, we realize the importance of continuing our education, staying on top of the latest therapy developments, advancements in treatment approaches, and so on. But we may want to start considering studying the various electronic options available to our residents, and incorporate them into our short-term and/or long-term goals. For example, you may have a long-term resident who loves to watch the latest movies. Do she have access to a computer? It's very feasible to show how to navigate one of the many online DVD rental websites, and train individuals how to continue to update queues, and request new movies.

If that's our long-term goal, what limitations are present that require short term goals? If it's memory issues, can they follow written instructions? If there are visual issues, can any adjustments be made to the screen (such as large print/images displayed)?

If the resident has her own device, I recommend having her bring it to rehab and have a conversation about her hobbies and leisure interests. Also, whether or not she uses various websites for household management tasks.

Some residents will be more sophisticated than others. But if you can get beyond the question of, "How do you turn it on?" then boldly embrace this new tech-savvy rehab-goal oriented world.

Shelly Mesure ("Measure"), MS, OTR/L, is the senior vice president of Orchestrall Rehab Solutions and owner of A Mesured Solution Inc., a rehabilitation management consultancy with clients nationwide. A former corporate and program director for major long-term care providers, she is a much sought after speaker and writer on therapy and reimbursement issues.