June 12, 2012
Big challenges ahead for therapy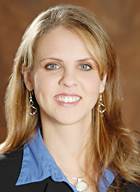 Shelly Mesure, MS, OTR/L
A few months ago, I had the opportunity to provide my comments to the McKnight's article, "A Growing Challenge" by Daniel McCann. The article focuses on the growing trend of challenges facing bariatric patients within our healthcare system. This article got the little hamster in my head, running full speed on its wheel. A few years ago, my consulting company had the opportunity to work with a facility to implement a bariatric unit within a skilled nursing facility. This would seem an easy task, but the facility ended up in major renovations for a variety of reasons.
To start off with, the SNF was an older facility, and required re-framing and widening the hallway doors and bathroom doors to accommodate access for the larger wheelchairs. Toilets and private bathrooms were reconfigured, and the weight capacity of the facility's hoyer lifts, standing lifts, and so on had to be re-examined. Wider beds were purchased for the patient rooms, as well as, wider guest chairs. These proved invaluable for the patient and their sometimes obese visitors. These were some of the structural changes the facility went through, but it's only a small part of the story when we add the clinical implications.
Even if your facility doesn't offer a specific bariatric unit, or have the budget to implement all of these changes; wheelchair size and bed size are always a must-have. If the patient requires a 32-inch wheelchair, please provide them with a 32-inch cushion. Be aware of the weight that the wheelchair canvas must bear, and possibly consider adding a solid seat insert, as well. If you're having trouble finding a specific bariatric size, most wheelchairs are approximately 24 inches deep. So, go visit your local hardware store, buy a 2x4 piece of wood and have it cut to the required size. Most hardware stores will give you at least one cut for free. So instead of a four-foot long piece of wood, have it shortened to your required length (for example, 32 inches) and you now have a custom made solid seat insert for less than $15.00.
If the patient has difficulty with their posterior, considering removing the bottom two or three bolts on the back canvas of the wheelchair to allow them to seat themselves all the way back. You can have the solid seat insert and cushion customized to extend to this additional depth, if necessary. If this is not a viable option, make sure to address the space between the canvas and their back through pillows, cushions, and/or other positioning devices.
Many times, these patients have undergone extensive surgeries, which result in weight loss. This may also be the first time the patient has ever gone through therapy. As an occupational therapist, my first set of questions would revolve around adaptive equipment to address any difficulties with dressing and bathing needs. We are taught that exceeding prior level of function is a red flag, but I feel that if we provide strong documentation, we can make a valid argument that the patient can achieve a higher level of function through the therapy sessions. Besides, aren't we always attempting to achieve the highest level of function with all of our patients?
Additional considerations may also include purchasing bariatric-sized walkers, canes, and any other mobility devices required. Adaptations and modifications are a key role in any therapist's scope of practice; so working with these patients should provide us with an excellent opportunity to think inside and outside of our box.
Shelly Mesure ("Measure"), MS, OTR/L, is the senior vice president of Orchestrall Rehab Solutions and owner of A Mesured Solution Inc., a rehabilitation management consultancy with clients nationwide. A former corporate and program director for major long-term care providers, she is a much sought after speaker and writer on therapy and reimbursement issues.