October 18, 2012
Are computers overtaking the therapy department?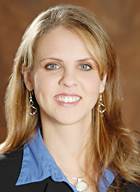 Shelly Mesure, MS, OTR/L

Are we being replaced by computers? Most likely the answer is no, but … computers have made our jobs more efficient, right? Right?

Well, many of us have anxiously or reluctantly joined the electronic medical record world. Pretty soon, everyone else will be required to sign-up as well. When that happens, we can really ask: Are we being replaced by computers?

I would argue "yes" — if we're talking about clinical documentation wording and phrasing. This is a great benefit of some of the more sophisticated rehab-based software programs, but we shouldn't trap ourselves with the limits of these programs.

Clinical reasoning and strong clinical decision form the fundamental core of medical necessity that requires physical, occupational or speech therapy services. EMR-based clinical documentation strives to provide us with various options for phrasing the specific details of our therapy treatments. However, it also can narrow our view if we solely rely on this form of documentation.

I've always had a theory that to truly think "outside of the box, you have to know what's "in the box" really well. With new graduates entering the field every day, if their only training on how to document is the prescribed phrases of the EMR software, it's possible they will begin lacking in clinical decision-making and become monotonous in goal-writing and treatment approaches.

Unfortunately, busy caseloads and demanding schedules plague most of our rehab departments. But it's highly recommended to conduct random clinical documentation audits. If physical and occupational therapy treatment approaches and goals appear similar, there may be the risk of duplication of services. If one clinician happens to write the same or similar goals for every patient, they will be very easy to target for lack of medical necessity. Especially if every patient's notes describe similar outcomes and progress levels. These documentation audits can be presented as part of the monthly quality assurance meeting. They will help to identify weak and strong areas, as well as trends with specific therapists and assistants.

With the continued scrutiny of CMS and other government-based initiatives (RAC audits, ADR reviews, and so on), we can't rely on the EMR-based clinical documentation to save our claims. It will definitely help, but we must always provide a clear-cut process with our clinical decision-making that starts with the evaluations, diagnoses codes, reason for rehab, prior level of function, rehab potential, and short-term and long-term goals … to documenting progress within goals, task segmentation and analysis, and, of course, reason for therapy.