January 30, 2018
Weighted-base kettle to be released in U.S.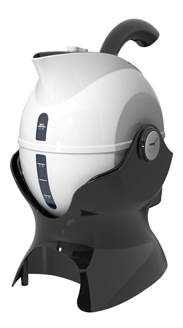 Drivekettle
Drive DeVilbiss Healthcare announced it is the exclusive distributor of the Uccello Kettle in the United States and Canada. The product has a weighted base and ergonomic handle.
The kettle is meant to have easy pouring for those with limited dexterity and strength to pour hot water safely.
It can hold 1.5 liters and has a large lid. It also has a power light to indicate when the kettle is boiling and an auto shutoff for protection from overheating.