May 26, 2015
Vikus releases Visibility upgrade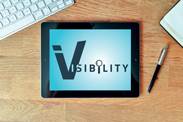 Visibility Tablet
Vikus Corporation, which specializes in hiring software for senior care facilities, has released its Visibility upgrade as part of its new hire management platform.
Clients will have an easier time syndicating job postings created through Vikus, the company said. Job applicants can apply with one click through their mobile devices.
The company said that after implementing Vikus, within a month the average number of applications per posting grew from 15.2 to 32.4.
One asset is that first-day forms can be done with paperless onboarding and help in transitions, the company said.