July 27, 2016
Updated system released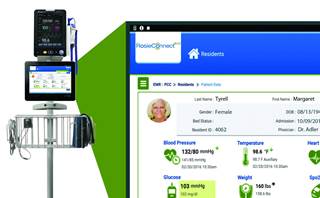 Updated system released
Nurse Rosie Products announced RosieConnect 2.0, a flexible, cloud-based and HIPAA-compliant system for data transfer.
The wireless system works with Rosie 4 and Rosebud VC Vital Signs Carts, Rosie SmartScales, Rosie SmartMeter Blood Glucose System, Rosie SmartTemp Tympanic Thermometer, and soon with the bladder scanner and PT/INR Monitoring System.
Using the system allows providers to transfer data from advanced medical devices into a PointClickCare system, the company said.