January 17, 2018
UnitedHealthcare unveils onboarding online resource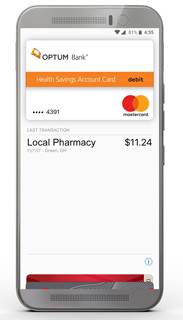 United Healthcare
UnitedHealthcare has announced new digital health resources for enrollees in employer-sponsored health plans.
This includes digital onboarding for employers with 101 to 3,000 employees, specifically to let employees select a health plan based on their personal health or financial preferences. The app also conveys information about wellness or financial programs that are options, and include programs for behavioral health, weight loss and pregnancy support.
Additionally, those in a UnitedHealthcare employer-sponsored health plan with an Optum Bank health savings account can use Apple Pay for qualified medical services.