November 29, 2016
Truck with cushion bumper enters market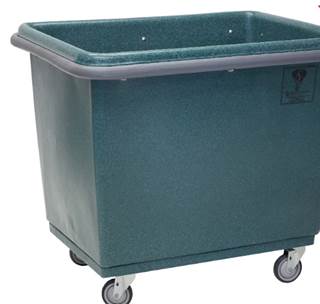 PolyBumperTruck
R&B Wire Products has launched its Poly Truck with a 360-degree Top Rim Air Cushion Bumper.
Trucks and carts that hit walls or doors often cause scuff marks or dents. This product is designed to avert damage and repair costs, the company said.
"The truth is, most transport products on the market are built to last but not built to protect the facilities. We wanted to change that by creating a facility-protecting product made to pay for itself within months," said Frank Rowe, vice president of sales and marketing.
R&B previously released the Vinyl Basket Truck with an Air Cushion Bumper.